What our Patient's say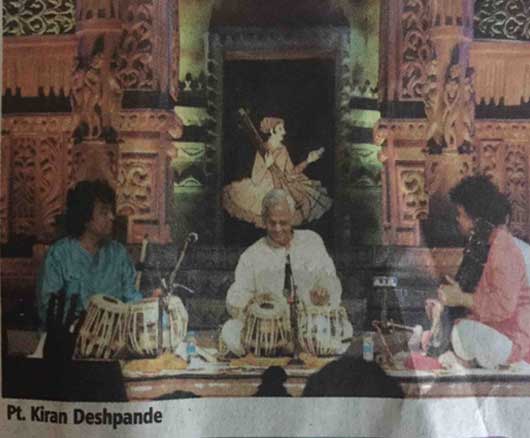 Pandit Kiran Deshpande
Who says your activity gets limited after spine surgery? Ask the very famous Tabla Maestro Pandit Kiran Deshpande https://ptkirandeshpande.wordpress.com who can sit for hours together and enthrall his audience with his magical fingers after undergoing a supra-major spine surgery at Bombay Hospital.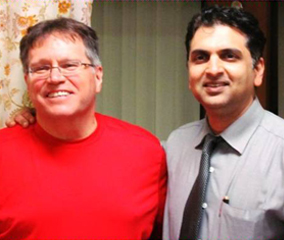 Marc Vauzelle
Dear Dr. Kulkarni, Today, a month after the operation, I can tell you that all my pain in the legs and buttocks are entirely missing. I am extremely satisfied with the result and thank you for that. It remains for me to strengthen my back but I'll take the time it takes. I also want to thank you for your warm welcome and your availability. I will keep in my mind an excellent souvenir of the time spent in India. Best regards, Marc !
Héctor Cueva
Richard Antamba, a 19-year old Ecuadorian citizen, reached Mumbai, India in November 2014, hopeful that he would get a second chance in life. Richard suffered from severe scoliosis that was deteriorating his quality of life and that would have led to a premature death. In Ecuador, Richard's case was considered inoperable. In the United States the surgery would have been extremely expensive. Thanks to Dr. Kulkarni's expertise and experience Richard's surgery was a complete success. Richard is back in Ecuador, enjoying his second chance in life. On behalf of the Ecuadorian government I would like to thank Dr. Arvind Kulkarni and his team for the miracle they performed in Richard's life.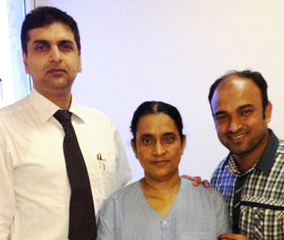 Afroza
My mother (underwent spinal decompression and fusion surgery) is now good and she did not feel any problem during flight to Dhaka. Thank you so much for taking care of my mother. We are really grateful to you what have you done to us. Hope to see you again.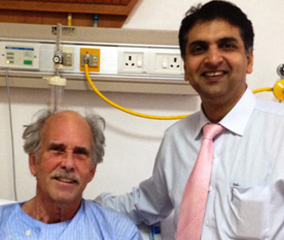 Ralph Brandt
For persons suffering from pains caused by spinal nerves being under pressure from lower  lumbar compression wit synovial cyst, which was my problem, I can say that my experience with Dr. Kulkarni's minimally invasive surgery at Mumbai has been a total success in all respects. His specialisation in this surgical method, performing more than nine operations a week, means his skill in implementing the technique is acutely developed, and that is what matters most. His team and the hospital nursing staff are first class from pre op preparation and after op medication, observation, and after care. Full details of all tests and procedures are provided on hospital discharge with physiotherapists instructing exercises and what not to do.The cost of having this done here is a sixth of what it would cost in London where the minimally invasive technique is hard to find. For foreign patients the services from airport pickup and drop to all medical arrangements and costs, made the whole experience simple and reliable for me.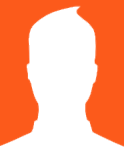 Mrs. Kamalaben Joshi
My pain was so severe, that I could not sit or sleep. I would feel no pain only while standing. My son took me to a spine surgeon who recommended me a MRI scan. Post diagnosis, the doctor stated that surgery was the only option as it was too late for any other treatment. After returning to my home town in November 2013. My family physician recommended I visit Dr. Arvind Kulkarni. He too suggested surgery as the only option. This time around I was convinced as he patiently explained to me the surgery in detail and its post benefits. On 5th December 2013. I finally underwent the recommended surgery. The surgery was a great success as only after two days the numbness and pain in my hand had stopped completely and I was back home within 5 days"
Mumbai Spine, Scoliosis & Disc Replacement Centre
Centre for Advanced Spinal Surgery
For Appointment Call : +91 9930 065 893